 The Society of Gas Operators is an Industry group focusing on the sharing of information and topics relevant to Gas Operations. Membership is predominantly from gas companies and suppliers in the North East United States.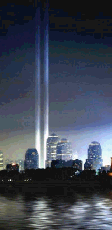 May 16, 2019
October 17, 2019
November 21, 2019
December 19, 2019 - Important Reminder -
Our Annual SOGO
Outing will be:
October 7, 2019
Our April meeting will feature:

Ms. Janie Norton, Sr Project Manager,
Gas Asset Data Quality Duke Energy
As asset data is becoming more and more important in the Natural Gas Industry, understanding how to begin to assemble information at an enterprise level is vital. Accurate asset data is imperative to support proactive and mitigative efforts within Safety & Integrity Management programs. The compilation process can involve: converting hard copy information, augmenting with existing electronic data, and/or developing processes to collect new information.
Legacy Data Collection & Data Enhancement